National Development Projects Department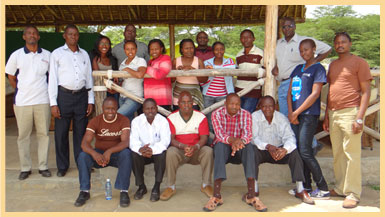 The National Development Project s Department ( NDP) of the Full Gospel Churches of Kenya was established and mandated to achieve by the church in accordance with the provisions of the church Constitution 1998 edition Clauses 4 , 5 and 6. Under these clauses, the church is committed to establishing schools, hospitals, colleges and other welfare institutions and charity work. In pursuance of the provision the department was established and mandated to reach out and meet the needs of the church members and the community at large and also to equip church ministers, staff, members and the citizens of the land with skill and exposure to lead better and productive lives here on earth and thereafter. The diaconal ministry is a tool and fields to advance the Gospel of the Kingdom of God.
Mandate:
The National Development Projects mandate is to complement the pastoral arm in outreach and a service to both the church members and the community.